Calendar of Events
Please Note:

Northwest BachFest is committed to the health and safety of our audience, performers and concert staff during the COVID-19 pandemic.
Proof of full vaccination is required to attend all events and will be checked at the door. We are unable to make exceptions at this time.

Masks are required at all events, in accordance with Washington state guidelines.

Capacity at our events will be reduced by 25 to 50 percent to allow distancing.

We can offer special, distanced seating for immune-compromised, fully-vaccinated guests. Please call to arrange.

Your support and cooperation enable us to continue to offer live, life-affirming musical events during this difficult time. Thank you!
BachFest Live:
Northwest BachFest presents four to five series of concerts throughout the year with large outdoor concerts each July in Manito Park. Special events are added from time to time. Performances take place primarily at Barrister Winery and other venues in Spokane with occasional concerts in Coeur d'Alene, Idaho, Walla Walla, Washington, and other towns in the area.
BachFest Online:
A specially designed online series, "Across The Miles" performances and other special events, presented as household pay-to-view programs with access via the BachFest private You Tube channel are offered during the year. These will be announced on this website and through Northwest BachFest newsletters.
To Receive Information:
To sign up for email newsletters, please contact: gertrude@nwbachfest.com
Northwest BachFest December Concerts
December 11 - 12, 2021
BachFest's opening concert in December represents a time in the 19th and early 20th century when it became popular to hear musical masterpieces with piano accompaniment. Complete orchestras were not available in smaller communities, but pianos in homes were becoming increasingly present, and parlor concerts became popular. The December concerts bring musical masterpieces, including Johannes Brahms's final piece for orchestra, to the intimacy of Barrister Winery. The second concert features rare musical gems, familiar and unfamiliar, presented by exciting, virtuosic soloists.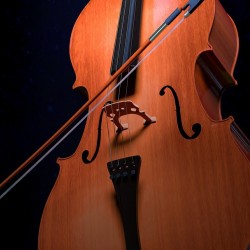 Saturday, December 11
7:00pm
Spokane Washington
Concert at Barrister Winery, 1213 W. Railroad Ave., Spokane
Helen Kim, violin; Zuill Bailey, cello; Jasmin Arakawa, piano;

Virtuosity On Display
Concerto Night - Bach, Victor Herbert and Brahms
J.S. Bach - Double Concerto for Violin & Cello in d minor, BWV 1043 (arr. Parnas)
Victor Herbert - Cello Concerto No. 2 in e minor
Johannes Brahms - Double Concerto for Violin and Cello in a minor, Op. 102
General Admission $45 Students $15 Buy Tickets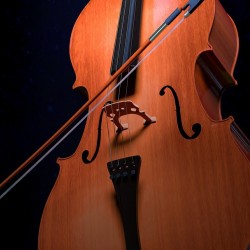 Sunday, December 12
3:00pm
Spokane Washington
Concert at Barrister Winery, 1213 W. Railroad Ave., Spokane
Helen Kim, violin; Zuill Bailey, cello; Jasmin Arakawa, piano

Honoring and Celebrating Diversity, Anniversaries and Virtuosity
Uzoigwe, Santoro, Piazzolla, Clara Schumann and Saint Saëns.

Joshua Uzoigwe - "Egwu Amala" from Talking Drums
Claudio Santoro - Paulistana No. 3 and No. 4 for Piano
Astor Piazzolla - Tango etude No. 3" for Solo Violin
Camille Saint Saëns - Havanaise, Op. 83
Pablo de Sarasate - Carmen Fantasy, Op. 25
Clara Schumann – Three Romances for Violin and Piano, Op. 22
Camille Saint Saëns - Cello Concerto No. 1 in a minor
Camille Saint Saëns - The Swan
General Admission $45 Students $15 Buy Tickets