Calendar of Events
Northwest BachFest presents four week-long series of concerts each February/March, May, August and December along with a large outdoor concert each July in Spokane's Manito Park. BachFest performances take place primarily in Spokane with occasional concerts in Coeur d'Alene, Idaho, and Walla Walla, Washington.
During live performance limitations with the COVID 19 pandemic, BachFest's focus is on specially-designed concerts spotlighted on BachFest's private YouTube channel.
As performing arts organizaitons are re-opening for live concerts, BachFest is offering performances with limited seating capactiy, adhering to all Washington State guidelines.
Mozart On A Summer's Eve 2021 Concerts
July 20 - 21, 2021
Northwest BachFest will present Magical Musical Evenings for its 30th annual Mozart On A Summer's Eve, with two concerts in July on Tuesday, July 20 at 7pm with a repeat performance on Wednesday, July 21 at 7pm on the lawn East of the Duncan Gardens fountain in Manito Park. The concert site is just off Tekoa Street on the East side of Manito Park; Tekoa is parallel to Grand Boulevard.
(Maps Address – 2124 S. Tekoa St. in Spokane)
Music Director Verne Windham will be honored for his thirty years of programming the Mozart concerts by Northwest BachFest Artistic Director Zuill Bailey who is now in charge of the music program.
BachFest is very excited to announce the following guest artists:
Shelly Watson, an amazing Soprano known for spectacular costuming and dramatic hairdos, will display her talents as Emcee as well as a performer
Matt Herskowitz, Jazz Piano
Richard Dowling, Ragtime and Classical Piano
Zuill Bailey, Cello
Mozart On A Summer's Eve concerts will have a completely new production setup this year. Limited numbers of tickets are available to avoid crowding.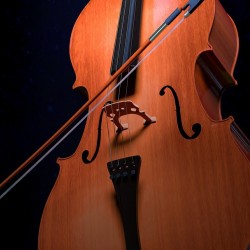 Tuesday, July 20
7:00pm
Spokane Washington
Concert at Manito Park, 2124 S. Tekoa St., Spokane
Guest artists Shelly Watson, soprano and event emcee; Matt Herskowitz, jazz piano; Richard Dowling, ragtime and classical piano; Zuill Bailey, cello;

Mozart on a Summer's Eve
Presented by Northwest BachFest, Zuill Bailey Artistic Director
Front Lawn Festival Style seating: $60 per person. Back Lawn Festival Style seating: $40 per person. A limited number of Table Seating is available this year to avoid crowding. Prime Seating at tables near the stage are only available as full tables for eight at $720 and can only be purchased directly through Northwest BachFest at 509.326.4942. Picnics or dinners can also be brought in. Buy Tickets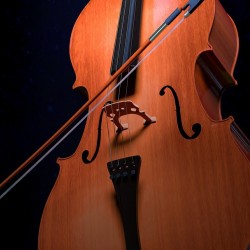 Wednesday, July 21
7:00pm
Spokane Washington
Concert at Manito Park, 2124 S. Tekoa St., Spokane
Guest artists Shelly Watson, soprano and event emcee; Matt Herskowitz, jazz piano; Richard Dowling, ragtime and classical piano; Zuill Bailey, cello;
Mozart on a Summer's Eve
Presented by Northwest BachFest, Zuill Bailey Artistic Director
Front Lawn Festival Style seating: $60 per person. Back Lawn Festival Style seating: $40 per person. A limited number of Table Seating is available this year to avoid crowding. Prime Seating at tables near the stage are only available as full tables for eight at $720 and can only be purchased directly through Northwest BachFest at 509.326.4942. Picnics or dinners can also be brought in. Buy Tickets