Calendar of Events
Please Note:

Northwest BachFest is committed to the health and safety of our audience, performers and concert staff during the COVID-19 pandemic.
Proof of full vaccination including boosters is required to attend all events and will be checked at the door. We are unable to make exceptions at this time.

Masks are required at all events, in accordance with Washington state guidelines.

Capacity at our events will be reduced by 25 to 50 percent to allow distancing.

We can offer special, distanced seating for immune-compromised, fully-vaccinated guests. Please call to arrange.
Your support and cooperation enable us to continue to offer live, life-affirming musical events during this difficult time. Thank you!
BachFest Live:
Northwest BachFest presents four to five series of concerts throughout the year with large outdoor concerts each July in Manito Park. Special events are added from time to time. Performances take place primarily at Barrister Winery and other venues in Spokane with occasional concerts in Coeur d'Alene, Idaho, Walla Walla, Washington, and other towns in the area.
BachFest Online:
A specially designed online series, "Across The Miles" performances and other special events, presented as household pay-to-view programs with access via the BachFest private You Tube channel are offered during the year. These will be announced on this website and through Northwest BachFest newsletters.
To Receive Information:
To sign up for email newsletters, please contact: gertrude@nwbachfest.com
Northwest BachFest
February 12 - 13, 2022
BachFest presents two Grammy-winning musicians, Jason Vieaux, guitar, and Zuill Bailey, cello. The first program is by guest Jason Vieaux, who Grammophone calls "among the elite of today's classical guitarists" and described by NPR as "perhaps the most precise and soulful guitarist of his generation" in a program ranging from Bach to Scarlatti to Morel's Danza Brasilera to two pieces composed by or for Vieaux.
Northwest BachFest Artistic Director Zuill Bailey joins Vieaux for the second event with a delightful program including Bach, Ellington, Grattali, Falla and more.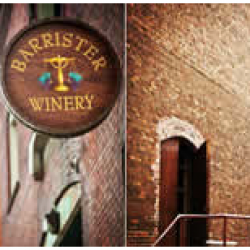 Saturday, February 12
7:00pm
Spokane Washington
Concert at Barrister Winery, 1213 W. Railroad Ave., Spokane
Jason Vieaux, Classical Guitar
Grammy-winning Jason Vieaux, Classical Guitar
Bach, Barrios, Scarlatti and More

Scarlatti - Sonata in A Major, K 208
Bach - Violin Sonata in G Minor, BWV 1001
Brouwer - El Decameron Negro
Metheny – Four Paths of Light
Barrios - Vals in G Major, Op 8, No 4
Vieaux - Home
Morel - Danza Brasilera
General Admission $55, Students $15 (underwritten by Spokane City Credit Union) Buy Tickets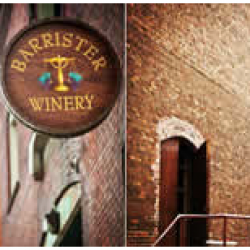 Sunday, February 13
3:00pm
Spokane Washington
Concert at Barrister Winery, 1213 W. Railroad Ave., Spokane
Jason Vieaux, Guitar; Zuill Bailey, Cello
Grammy-winning Virtuosos – Jason Vieaux, Guitar and Zuill Bailey, Cello
Bach, Ellington, Falla and More
Bach - Suite No. 1 in G Major, BWV 1007 for solo Guitar (arr. Vieaux)
Ellington - In A Sentimental Mood (arr. Vieaux)
Gnattali - Sonata for Guitar and Cello
Falla - Suite Popular for Guitar and Cello
Cassado - Suite for Solo Cello
Piatti - Caprice No. 7 for Solo Cello
General Admission $55, Students $15 (underwritten by Spokane City Credit Union) Sold Out