Press Releases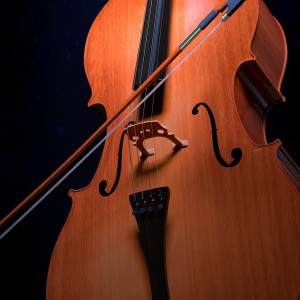 Northwest BachFest
Zuill Bailey, Artistic Director
"Across The Miles" Online Concerts Kick Off 2021 with a Fun Event
Music Brings Us Together
January 2, 2021
SPOKANE – Northwest BachFest's "Across The Miles" series offers sights and sounds of live performances in high-definition video and high-fidelity audio for favorite devices – PCs, laptops, tablets, smart phones or smart TVs. These performances offer Better Than A Front Row Seat experiences right in viewers' homes.
Each performance video on the BachFest YouTube channel and accessed with information at ticket purchase will be available for four designated days unless otherwise noted. Passes to the performances are per household at $20 each. Included with the performances – Artistic Director Zuill Bailey's videotaped pre-concert talks.
A BachFest Cabaret "Burlesque" Event continues the "Across The Miles" programs on January 16
The Singing Siren! – Shelly Watson
Shelly Watson's programs and Shelly herself have been described as: Effervescent, Feisty, Fanciful and Fun!
Shelly Watson, with two degrees from the Juilliard School and time spent as a Met Opera outreach artist, decided to fully explore her love for comedy, improvisation, burlesque, costume design, set design, event hosting as a "Femcee" and, before the pandemic shutdown, presented enthralling live entertainment events encompassing these elements. After closure of theaters, Shelly began presenting her programs online. BachFest is excited to bring her to "Across The Miles" viewers with a One Night Only special event. (A BachFest Burlesque event is in keeping because after all, J.S. Bach himself wrote "Burlesque Cantata," one of his several secular cantatas.) The program will be streamed on BachFest Facebook Live for interaction with viewers as well as on the BachFest You Tube Channel with custom links provided to ticket buyers.
Saturday, January 16, 2021 LIVE at 7:30pm PST
The series continues in March:
The Electrifying Duo Parnas – Rising Stars
Actually see the future of great music!
Madelyn Parnas, violin & Cicely Parnas, cello
This award-winning sisterly duo captivates audiences across the globe in prestigious concert halls. BachFest audiences loved Cicely in recent live appearances with Cello-bration and Break of Reality. It will be a great pleasure to meet Madelyn as well in this program.
March 19-22
Chopin Re-imagined & All Jazzed Up!
Matt Herskowitz, piano
Combining a superlative technique of classical virtuosity with jazz and improvisation, the singular Matt Herskowitz returns to BachFest with his original jazz arrangements of Chopin's Etudes. Frédéric Chopin's elegance meets Matt Herskowitz's cutting-edge imagination and dazzling virtuosity.
April 23-26
The Martin Woldson Theater at The Fox is the new ticket vendor for BachFest tickets with Online Only passes at this time.
Across The Miles Tickets: $20 per household for each performance
Information and links to Tickets at www.NWBachFest.com

2021 Special Events
Dates to be announced:
Celebrate with Artistic Director Zuill Bailey the 10th Anniversary of his landmark recording of J.S. Bach Suites for Unaccompanied Cello in special new performances.
Support for the 2020/21 "Across The Miles" series is provided by generous BachFest supporters committed to preserving the organization's music, education and community engagement programs made possible in cooperation with Hamilton Studio. The 20/21 "Across The Miles" series is Sponsored by Spokane City Credit Union and underwritten by Gloria Miner Charitable Music Fund.
Northwest BachFest presented by Connoisseur Concerts is a year-around presenter of classical music concerts with BachFest in February/March and May, Mozart On A Summer's Eve in July, August Summer Classics, December Winter Classics and special events throughout the year. BachFest engages in the community with musical visits to hospitals reaching neo-natal ICUs, Child/Adolescent Psychiatric Units, Cardiac Care Units, hospice settings and more along with educational programs in area schools. During restrictions for live performances, BachFest has turned attention to presenting high-quality concerts each month via its private You Tube channel with links posted on NWBachFest.com as well as free of charge streaming programs to maintain community engagement activities.
Artistic Director Zuill Bailey, 2017 Triple Grammy Winner, is widely considered one of the premier cellists in the world. His rare combination of celebrated artistry, technical wizardry and engaging personality has secured his place as one of the most sought after and active cellists today. Praised for his "virtuoso technique, strong, richly expressive tone and bold, individual manner of playing" (Gramophone Magazine). Bailey, a top selling recording artist and music educator and awards-winning musical innovator, is Artistic Director of music festivals in Texas, Alaska and Arizona as well as Artistic Director of Northwest BachFest zuillbailey.com
---
For additional information, call Connoisseur Concerts at 509-326-4942.
For information or to arrange an interview: gertrude@nwbachfest.com.
View the calendar for schedule information.