Press Releases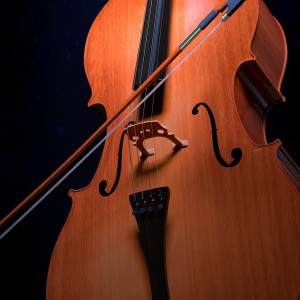 Northwest BachFest
Zuill Bailey, Artistic Director
"Across The Miles" Online Concerts
Chopin Études – Re-Imagined and All Jazzed Up!
Experience the Dazzling Artistry of Matt Herskowitz
April, 2021
SPOKANE – Northwest BachFest's "Across The Miles" series offers sights and sounds of live performances in high-definition video and high-fidelity audio for favorite devices – PCs, laptops, tablets, smart phones or smart TVs. These performances offer Better Than A Front Row Seat experiences right in viewers' homes.
Each performance video on the BachFest YouTube channel is accessed with a direct link emailed to ticket buyers. The performances are available to watch multiple times for four designated days. Passes to the performances are per household at $20 each. Included with the performances – Artistic Director Zuill Bailey's videotaped pre-concert talks.
Northwest BachFest is the only local or regional music presenting organization to offer programming consistently throughout the pandemic. The "Across The Miles" performance in April concludes the BachFest 2020/21 Online series. A new "Across The Miles" Online series for 2021/22 will be announced soon to begin in September. The new series features Artistic Director Zuill Bailey, Cello Soloist, with a number of orchestras with whom he collaborated for online performances during the pandemic's restrictions on live performances. An exciting new project soon to be announced, created by Northwest BachFest, will headline the new series.
April's "Across The Miles" performance - Chopin Re-imagined & All Jazzed Up!
Matt Herskowitz, piano
Combining a superlative technique of classical virtuosity with jazz and improvisation, the singular Matt Herskowitz returns to BachFest with his original jazz arrangements of Chopin's Études.
Frédéric Chopin's elegance meets Matt Herskowitz's cutting-edge imagination and dazzling virtuosity!
April 23-26
Matt Herskowitz says of his Chopin Étude project:
"This project contributes a new, cross-genre interpretation of the Chopin Etudes, infusing contemporary jazz language and grooves into the original pieces. In the tradition of Leopold Godowsky's "Etudes on the Etudes", my aim was to create "Jazz Etudes on the Etudes," making Chopin's original etudes all the more challenging by layering in new rhythmic and virtuosic demands in the jazz idiom. These new arrangements expound on and expand the technical challenges each etude poses, as well as provide a fun way for classical pianists to learn and absorb a variety of jazz styles. While not straying too far from the original pieces, they will sound at once familiar and completely new, contributing a contemporary vision of Chopin's Etudes and a new challenge for all pianists, technically and stylistically. The arrangements feature a mix of composed music and improvisation, but will also be offered in fully composed form, with the scores available for download to anyone who wants to learn them.
As a fully developed classical pianist who transitioned to jazz through street experience with master jazz musicians, I believe I am uniquely positioned to build this bridge to the jazz world for classical pianists. The Etudes make a particularly ideal vehicle, as they each focus on one aspect of classical technique within one consistent musical idea, ultimately offering twenty-four different masterful creative windows to explore jazz rhythms, harmonies and technique. I also hope to entice and engage new audiences to discover these masterpieces through my updated arrangements, while appealing to the already initiated with a brand new take on the Etudes. Etudes+ pushes the boundaries of pianistic virtuosity while tearing down the boundaries separating classical and jazz genres, upping the ante, as it were, for both the performer and the listener."
The Martin Woldson Theater at The Fox is the ticket vendor for BachFest tickets with Online Only passes at this time.
Across The Miles Tickets: $20 per household for each performance
Information and links to Tickets at www.NWBachFest.com

ANNOUNCING A NEW SPECIAL EVENT:

LIVE with Zuill Bailey – the J.S. Bach Complete Suites for Solo Cello
Saturday, May 15 at 7pm and Sunday, May 16 at 3pm (Complete Suites at each performance)
Barrister Winery, 1213 W. Railroad Ave. in Spokane
Very limited capacity seating - A BachFest Legacy Concert Event – Tickets $85
BachFest Dates to be announced:
LIVE Mozart on a Summer's Eve in July (pending Spokane City Parks approval)
LIVE Summer Classics concerts in August at Barrister Winery and Hagadone Event Center
"Across The Miles" - exciting new Online Series beginning in September
LIVE Winter Classics concerts in December at Barrister Winery
Watch NWBachFest.com for details and ticketsSupport for the 2020/21 "Across The Miles" series is provided by generous BachFest supporters committed to preserving the organization's music, education and community engagement programs made possible in cooperation with Hamilton Studio. The 20/21 "Across The Miles" series is Sponsored by Spokane City Credit Union and underwritten by Gloria Miner Charitable Music Fund.

For information or to arrange an interview: gertrude@nwbachfest.com.
View the calendar for schedule information.