Press Releases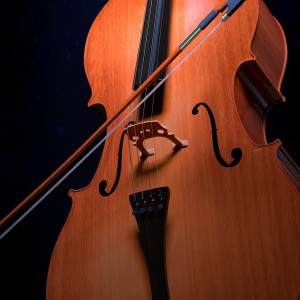 Northwest BachFest
Zuill Bailey, Artistic Director
Musical "Postcards from Spokane" Project
---
August 10, 2020
SPOKANE – Northwest BachFest prepares to launch an exciting new project on August 17, "Postcards from Spokane," through digital marketing platforms reaching thousands of people. Goals for the project are to keep Spokane in focus as a desirable cultural destination when regular travel resumes, to further BachFest's position as a presenter of classical music with extremely high-quality performances, and to give viewers short selections of some of the world's most beautiful music being performed in some of Spokane's unforgettable historic venues.
"Postcards from Spokane" was initiated in mid-July 2019 and was originally considered a longer-term endeavor pending available staff time to develop funding for production and distribution. Artistic Director Zuill Bailey proposed doing some musical video vignettes in historic Spokane venues to be called "Postcards from Spokane" to keep BachFest in public focus between its regularly scheduled concert series taking place every three months.
By August 2019, Executive Director Gertrude Harvey had selected and reserved five iconic locations for the Postcards, and with the artistry and support of Don Hamilton and Lorna St. John of Hamilton Studio in Spokane and their talented crew, videotaping began the end of August 2019 in the Historic Davenport Hotel's Isabella Room, Hall of Doges, and the Grand Lobby along with the Cathedral of St. John the Evangelist and Barrister Winery's barrel room. Participating guest musicians, in Spokane for the BachFest Summer Classics August 2019 concerts, Kurt Nikkanen, violin, Concertmaster of the New York City Ballet Orchestra, and Dr. Scott Rawls, a noted violist from Greensboro, N.C., joined Artistic Director Zuill Bailey, a world-renowned cellist, to perform Beethoven's String Trio No. 1, Op. 3 in each of the five locations.
When live concert cancellations began in March 2020, staff time became available to focus on developing "Postcards from Spokane." Each of the six movements of the Beethoven String Trio was assigned a specific location, and post-production began with a video postcard template designed by Harvey. Realizing that the Postcards were too appealing to reach only a relatively small population, fund raising began to allow for extensive digital marketing distribution. KSPS Public TV also agreed to air the six Postcards during its fall/winter programming.
The first financial support came from Spokane Arts with a grant for Postcards from SAGA funding in Round Two; next was City of Spokane Lodging Tax Fund whose committee, chaired by Councilwoman Betsy Wilkerson, allowed funds previously awarded for 2020 concert marketing to be used for Postcards. Two businesses, Triple Nine Digital, a subsidiary of The Spokesman-Review, and Phase 3 Digital, a subsidiary of KXLY TV, have provided generous In-Kind matching gifts to further extend reach of the Postcards. KSPS Public TV, a collaborator with Northwest BachFest, also extended In-Kind valuation. Melissa Huggins, Executive Director of Spokane Arts and Shelly Wynecoop, Grants Administrator, elicited Visit Spokane and Spokane Downtown Partnership to join with Spokane Arts, using CARES Act funding to promote Spokane, to further expand online distribution of the "Postcards from Spokane."
On Monday, August 17, just less than a year from beginning the videotaping, "Postcards from Spokane" will be launched on digital platforms reaching hundreds of thousands of people in a promotion that will run through September 30. A second launch phase will begin November 9 and run through December, 2020.
Don Hamilton and Lorna St John of Hamilton Studio, long-time supporters of Northwest BachFest and many, many other community organizations, have also filmed selected BachFest concerts for several years. With this video library, "Postcards from Spokane" can be expanded into dozens of different musical vignettes in the years ahead pending funding for distribution.
Announcing a new concert series – Northwest BachFest debuted a new concert series, Across the Miles, in June and July 2020, with monthly online concerts, first featuring Artistic Director Zuill Bailey in a cello performance from his home in El Paso, Texas, in June, and in July, the acclaimed classical jazz pianist Matt Herskowitz from his home in Toronto, Ontario, along with Artistic Director Zuill Bailey in split screen followed by a video of Herskowitz premiering his arrangement of George Gershwin's Rhapsody In Blue that had been videotaped at Hamilton Studio in 2019.
August 2020 concerts will feature the Amazing World of Pianist Awadagin Pratt, available online August 25-31 with a link that will be live on those dates on NWBachFest.com. In addition, Artistic Director Zuill Bailey is developing several short student enrichment programs specifically for BachFest's current program area that can be used to enhance online learning.
Across the Miles continues October 2020 - May 2021 with concerts through links that will be available only for specified dates each month, performers and dates soon to be announced. Artistic Director Zuill Bailey, a consummate musical collaborator and award-winning Musical Innovator (2016 Musical America award) is scheduling some of his colleagues from the world of guest artist musicians to bring Front Row Seat concert experiences right to the comfort and safety of viewers' homes. Each of these events will be preceded by virtual Happy Hour Talks with Zuill Bailey.
Online programs will serve to expand Northwest BachFest's reach in several ways. Concerts will now be accessible for those who cannot attend public performance as well as those who will not feel safe returning to live events for some time post-COVID 19. In addition, the audience for Across the Miles can now be literally anywhere in the world. Skills learned by BachFest staff with the Postcards project will assist with global marketing of future musical offerings. The Across the Miles series furthers the message of "Postcards from Spokane: Music Brings Us Together."
Northwest BachFest presented by Connoisseur Concerts is a year-around presenter of classical music concerts with BachFest in February/March and May, Mozart On A Summer's Eve in July, August Summer Classics, December Winter Classics and special events throughout the year. BachFest is actively engaged in the community with musical visits to hospitals reaching neo-natal ICUs, Child/Adolescent Psychiatric Units, Cardiac Care Units, hospice settings and more along with educational programs in area schools. During restrictions for live performances, BachFest has turned attention to presenting specially-designed, high-quality concerts each month via its private You Tube channel with links posted on the NWBachFest.com website in a new series, Across the Miles.
Artistic Director Zuill Bailey, 2017 Triple Grammy Winner, is widely considered one of the premier cellists in the world. His rare combination of celebrated artistry, technical wizardry and engaging personality has secured his place as one of the most sought after and active cellists today. Praised for his "virtuoso technique, strong, richly expressive tone and bold, individual manner of playing" (Gramophone Magazine). Bailey, a top selling recording artist, is Artistic Director of music festivals in Texas, Alaska and Arizona as well as Artistic Director of the Spokane-based Northwest BachFest. zuillbailey.com.
---
For additional information, call Connoisseur Concerts at 509-326-4942.
For information or to arrange an interview: gertrude@nwbachfest.com.
View the calendar for schedule information.