Postcards from Spokane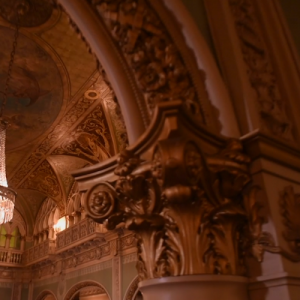 Music brings us together
We hope you enjoy these musical vignettes of some of the world's most beautiful music performed in some of Spokane's iconic, historic locations.
Ludwig van Beethoven • String Trio No. 1 in E-flat Major, Op. 3
Performed by:
Kurt Nikkanen, violin
Dr. Scott Rawls, viola
Zuill Bailey, cello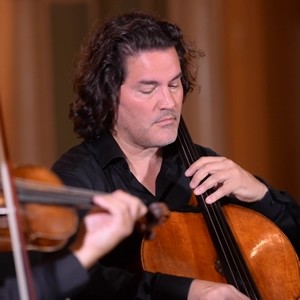 String Trio No. 1 in E-flat Major, Op. 3
Andante
Barrister Winery Barrel Room - 4:57
Allegretto
Historic Davenport Hotel Grand Lobby - 3:52
Adagio
Cathedral of St. John the Evangelist - 8:09
Menuetto
Historic Davenport Hotel Hall of Doges - 3:23
Finale: Allegro
Historic Davenport Hotel Hall of Doges - 6:56
Allegro con brio
Historic Davenport Hotel Grand Lobby
Video Coming Soon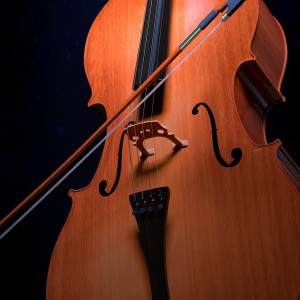 Meet the Instruments
Kurt Nikkanen performs on a violin made in Northern Italy by Gasparo Da Salo (family name Bertolotti) dating from the 1600's. This violin is unusually broad and long, giving it a deep but brilliant tone. Kurt's bow on the Postcards recordings is a Peccatte copy by Vladimir Radosavljevic, a maker from Serbia who now lives and works in Savannah, Georgia.
Scott Rawls performs on a viola made in 1914 by the Italian maker Ferruccio Varagnolo (1880-1916) who worked in Milan as apprentice to the famous instrument craftsman Leandro Bisiach. Scott's bow (c. 1850) used on the Postcards project was made by the famous French maker, Pierre Simon (1808–1881.)
Zuill Bailey's cello is from Venetian craftsman Matteo Gofriller, made in 1693. It is a rare "rosette" cello, formerly owned by Mischa Schneider of the Budapest String Quartet. Zuill's bow for this project is c. early 1900's by Victor Fatique, Paris, France and has a textured clarity and powerful stick making it a perfect match to the broad, earthy Gofriller cello.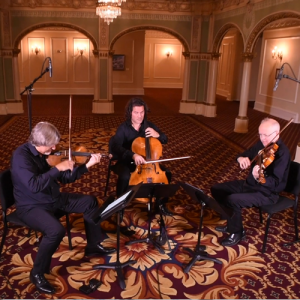 Meet the Musicians
Zuill Bailey, cello
Northwest BachFest Artistic Director
Zuill Bailey, widely considered one of the premier cellists in the world, is a multiple Grammy Award winning, internationally renowned soloist, recitalist, artistic director and teacher. His rare combination of celebrated artistry, technical wizardry and engaging personality has secured his place as one of the most sought after and active cellists today.
A consummate concerto soloist, Zuill has been featured with symphony orchestras worldwide. Zuill has appeared at Disney Hall, the Kennedy Center, the United Nations, Alice Tully Hall, the 92nd St. Y and Carnegie Hall.
Zuill is a renowned recording artist with over 20 titles. He won three 2017 Grammy Awards for his performance in the live recording with the Nashville Symphony of Tales of Hemingway by composer Michael Daugherty.
Zuill was named 2016 Musical Innovator by Musical America and in 2014 was named the Johns Hopkins University Distinguished Alumni. He was awarded the Classical Recording Foundation Award for 2006 and 2007 for Beethoven's Complete Works for Cello and Piano.
Zuill received his Bachelor's and Master's Degrees from the Peabody Conservatory and the Juilliard School. He performs on the "rosette" 1693 Matteo Gofriller Cello, formerly owned by Mischa Schneider of the Budapest String Quartet.
In addition to his extensive touring engagements, he is the Artistic Director of El Paso Pro-Musica (Texas), the Sitka Summer Music Festival/Series and Cello Seminar, (Alaska), the Northwest BachFest (Spokane), Classical Inside and Out Series - Mesa Arts Center (Arizona), Juneau Jazz & Classics (Alaska) and Artistic Director of the Center for Arts Entrepreneurship at the University of Texas at El Paso.
Kurt Nikkanen, violin
Kurt Nikkanen, violin, is an international soloist of the highest order. Born in Hartford, Connecticut, he began his violin studies at the age of three, later studying with Roman Totenberg and Jens Ellerman. At twelve, he gave his Carnegie Hall debut, performing with the New York Youth Symphony; two years later he was invited by Zubin Mehta to perform the Paganini Concerto No.1 with the New York Philharmonic for a Young People's Concert.
He is a graduate of the Juilliard School where he was a scholarship student of Dorothy DeLay.
Kurt performs with leading orchestras and presenters in the USA and Europe and has toured Japan and the Far East. He has worked with many of the world's most renowned conductors.
He is concertmaster of the New York City Ballet Orchestra.
Scott Rawls, viola
Scott Rawls, viola, has appeared as soloist and chamber musician throughout the United States, Canada, Mexico, Japan, and Europe. His solo and chamber music recordings can be heard on the Centaur, CRI, Nonesuch, Capstone, and Philips labels.
A strong proponent of new music, Scott has premiered dozens of new works by prominent composers. Most notably, he has toured extensively as a member of Steve Reich and Musicians since 1991.
Dr. Rawls currently serves as Professor of Viola and Chamber Music at The University of North Carolina at Greensboro. He is active as guest clinician, adjudicator, and master class teacher at universities and festivals in America and Europe. He holds a BM degree from Indiana University and a MM and DMA from State University of New York at Stony Brook.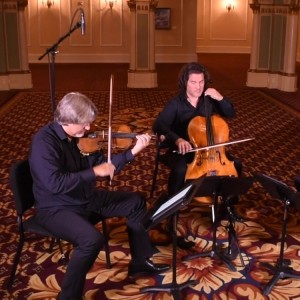 Sponsors
Northwest BachFest thanks Hamilton Studio, Spokane Arts, City of Spokane Lodging Tax, the Historic Davenport Hotel, Barrister Winery & Event Center and Cathedral of St. John the Evangelist.
Thanks also to KSPS Public Television, Triple Nine Digital and The Spokesman-Review and Phase Three Digital for generous In-Kind support.