Zuill Bailey's Director's Circle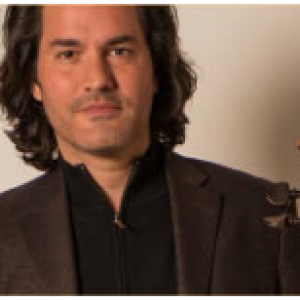 Director's Circle Members
Connoisseur Concerts thanks the following visionary supporters who are members of Northwest Bach Festival Artistic Director Zuill Bailey's Director's Circle as of December 31, 2017.
You are invited to join for 2018/19!
Drs. Mihai and Daniela Alexianu
Dr. William and Marcia Bond
Elisabeth Buxton
Kent and Omega Chandler
Dr. Michael and Nancy Cunningham
Dr. Peter and Susan Fern
Matthew Dudley and Lea Conner
Drs. Amir and Jennifer Ganji
Ron and Carolyn Gooley
Ahmad and Fery Haghighi
Margarete Haas and Tom Hemken
John and Gwen Innes
Carmen Jackson
Joe Lotrario and Dr. Angela Trobaugh-Lotrario
Ted and Anne McGregor
Polly McMahon
Dr. Chris Anderson and Seiko Miki
Joel and Joy Moore
Drs. Eteri Byazrova and Yuri Morozov
Dr. Stephen and Karen Murray
Kate Quinn
Patrick and Amy Sullivan
Dr. Stephens and Anna Taylor
Terry Tombari
Mimi Escato and Bryan Walker
Jerry and Judy Warner
John and Sheree Wilkinson
Cary Wong

Director's Circle membership is $1,000 per individual or couple. Membership supports community engagement activities to reach those in hospitals, Hospice, shelters, recovery facilities, assisted living communities and more who benefit from beautiful, soothing music.
Members are invited to exclusive hosted events with Zuill Bailey during the year.
You are invited to join for Fiscal Year May 1, 2018 – April 30, 2019.
Please use the Payment Card (download here)
or contact Gertrude Harvey, Executive Director at gertrude@nwbachfest.com
---